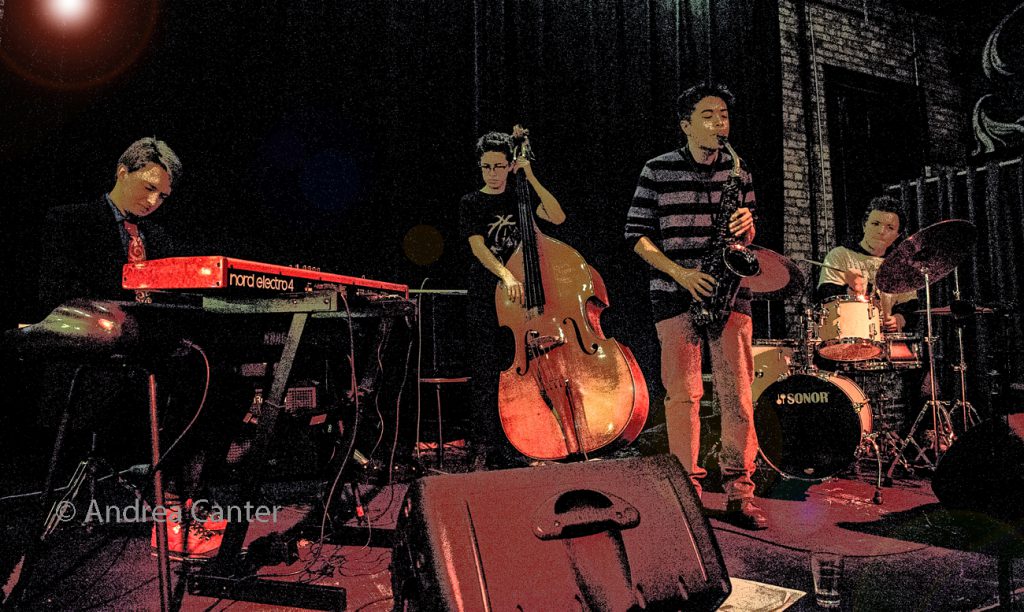 © Andrea Canter
"…sure to be one of the more important collaborations of young jazz musicians to emerge from Minnesota in a long time." –Steve Kenny (Producer) and Bill Coulter (Executive Producer), Crash Test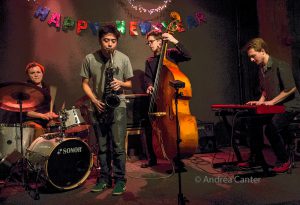 At the end of 2015, four young collegians spent their winter break playing original music together as Hoaxer. Peter Goggin, Will Kjeer, Charlie Lincoln and Edmund Catlin quickly found gigs and an audience, and have since performed at Jazz Central, the Black Dog, Icehouse, Studio Z, Vieux Carre' and beyond — at least when on vacation from their various college programs. In summer 2016, in addition to gigs during the Twin Cities Jazz Festival and beyond, the guys took their music into the studio to make their debut recording, dubbed Crash Test, released in June 2017. The quartet reunited for their Dunsmore Room debut over Thanksgiving weekend, and now, home on winter break, Hoaxer closes out a banner year headlining Saturday Night Jazz at the Black Dog (8:30 pm). The opening set at 7 pm, originally scheduled for the trio DDT, will be full of surprises– with Steve Kenny and Chris Bates… and more.
Hoaxer (8:30 pm)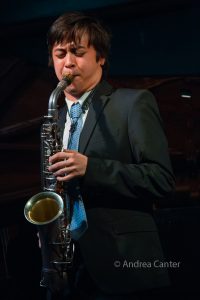 Peter Goggin graduated from Mounds View High School, was a three-year member of the Dakota Combo,  and now is studying saxophone at the University of Michigan. In addition to Hoaxer, he has performed in other ensembles (including PipJazz Alumni) as sideman and leader at Jazz Central, the Black Dog, and during the Twin Cities Jazz Festival. Peter was a featured soloist with the University of Michigan Jazz Bands during the 2016  and 2017 Detroit Jazz Festivals. He has performed recently in the Twin Cities at the Black Dog (Friends and Neighbors) and Jazz Central (No Exit).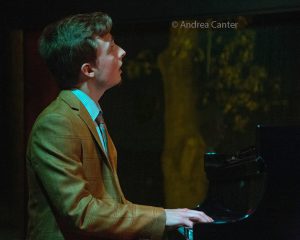 Pianist Will Kjeer performed for two years with the Dakota Combo and the PipJazz Youth program, attended the post-high school program at Interlochen Arts Academy, and is studying in the jazz program at Cal Arts in Lost Angeles. Last spring, he participated in the famed Betty Carter Jazz Ahead program in Washington, DC.  Will has led bands around town since his mid-teens and is an original member of Steve Kenny's Group 47. This past summer, he kept busy as a sideman and leading gigs at Jazz Central, the Black Dog, and Studio Z, as well as performing with the PipJazz alums. In the Twin Cities in recent months, he has performed with Central Standard Time, the Ben Ehrlich Trio, and led a trio with Billy Peterson and Kenny Horst earlier this week at Vieux Carre'.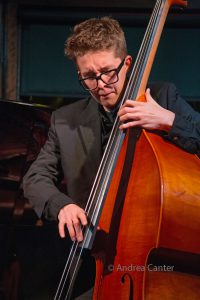 Bassist Charlie Lincoln is into his third year of jazz studies at the Berklee College of Music in Boston, where he recently joined Berklee's Global Jazz Institute, led by Danilo Perez. A South High alum, Charlie was already a busy gigging musician before graduation, playing with the Dakota Combo, Central Standard Time, the Charles Lincoln Group, and subbing with Eric Gravatt's Source Code. In his senior year, Charlie was selected as one of two winning youth songwriters in the Eric Stokes Songwriting Contest and was on stage for the Young Performers Showcase for the Zeitgeist New Music Cabaret. Charlie served as a curator for a monthly new music series at Jazz Central Studios in summer 2016, as well as performing with the Dave Brattain Trio during the 2016 Twin Cities Jazz Festival. This past summer, Charlie was part of a 5-week tour of Asia with a jazz ensemble of Berklee-connected musicians. He has recently performed in the Twin Cities with No Exit and Friends and Neighbors.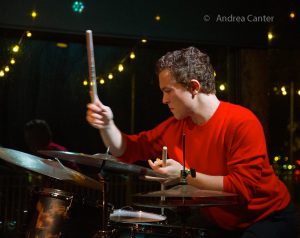 A graduate of St Paul Central High School, drummer Edmund Catlin is a senior at McGill University in Montreal. In summer 2016, he curated a biweekly Friday night series at Jazz Central, performing entire albums by Thelonious Monk with Charlie Lincoln and Levi Schwartzberg. He's also been an active member of the PipJazz Youth and Alumni program and worked as an Administrative Associate at Walker West Music Academy.
The Black Dog is located at 308 Prince Street in the Northern Warehouse in St Paul's Lowertown Arts District. Full schedule at www.blackdogstpaul.com. The Saturday night series is curated by Steve Kenny and has presented top local and occasional national jazz talents for more than 180 consecutive Saturdays. Donations of $10 per set requested via the tip jar to support the musicians and the series; cash, "tip jar tokens" (via credit card), bit coin, etc. accepted. Saturday night schedule and reservations at www.saturdaynightjazzattheblackdog.info