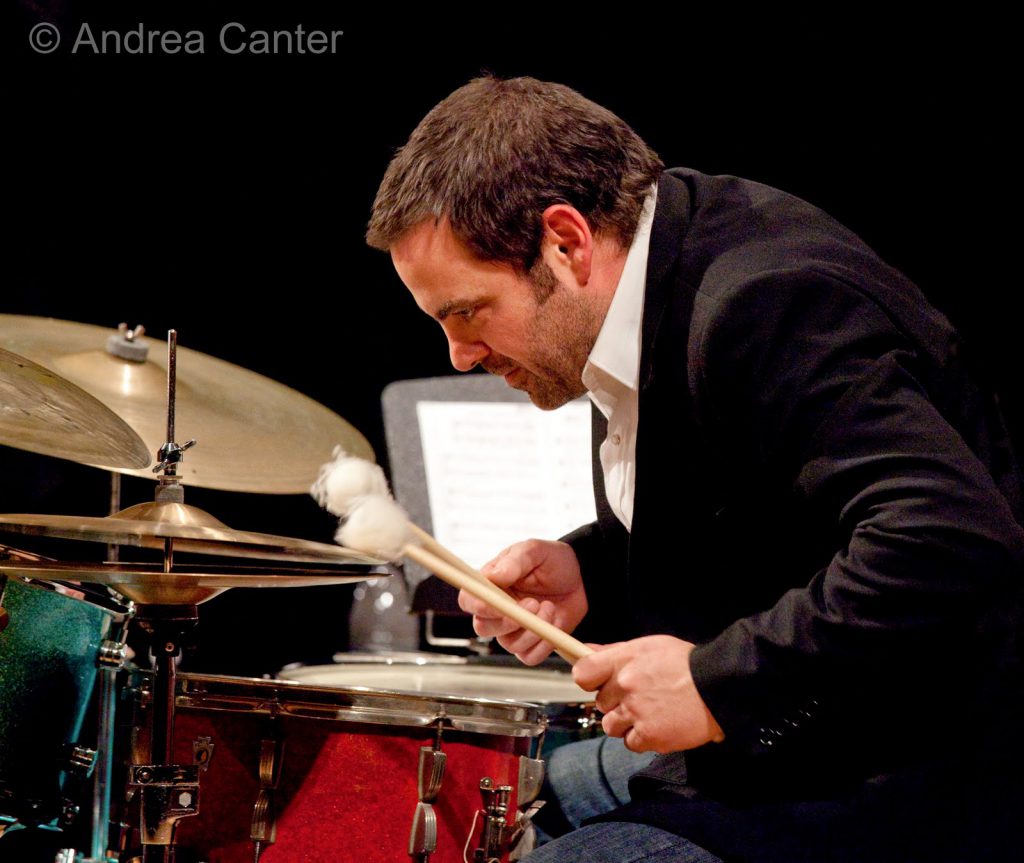 The Dakota has been, for the most part, not specifically a Jazz Club for possibly more than a decade or two, and recently has even (correctly) removed 'Jazz Club' from its official business name. Meanwhile, it has always and thankfully remained a touring destination for some of the world's greatest active Jazz Musicians. Sometimes this includes treasured household names of Jazz who often appear at the Dakota with their touring ensembles. In this role of presenting national artists with their ensembles, the Dakota remains for the most part, the only game in town. And for fulfilling this gap in the bookings of other venues presenting Jazz in Minnesota, we in the Jazz community remain grateful for the Dakota…for its lineage as a great American Jazz club, and for its continued periodic devotion to the national practitioners of the genre.
This week… on Wednesday, November 13, 2019 at 7:00, the Dakota presents the JT Bates Quartet with Michael Lewis, Bryan Nichols, and Jeff Bailey.  I find this booking to be noteworthy in that it presents a new ensemble of freewheeling local heroes, at the top of their form, playing music not tied to a specific heralded historic Jazz figure or part of a recreation of a best-selling past lauded Jazz recording. We have all enjoyed the recent performances at the Dakota featuring notable local musicians when they are (at least billed as) retrospectives on the styles and catalogs of the likes of John Coltrane, Miles Davis, or Duke Ellington, or are designed to recognize the recent passing of Jazz greats like Roy Hargrove.
Let me restate that we all appreciate and hope for more of these tribute presentations.
In comparison, this JT Bates Quartet booking stands out in that this performance is not overtly packaged as a tribute to anyone except the musicians that are onstage. These are  artists who have all been recognized nationally for the musical wild oats they have sewn in various non-Jazz genre, and for their Jazz pedigree and verifiable bona-fides as killer Jazz players.  These musicians individually have been on National TV, have performed all over the world, and have been universally recognized to be at the pinnacle of expertise and artistry on their respective instruments as Jazz artists. Check out some of the bio information given at the end of this article.
It's just that cats like this never get the chance to fill the big room at the Dakota with, dare I say… the real shit.
And so, with this last minute booking, here's to hoping there will be enough of a turnout that the Dakota would consider repeat engagements for this band, and for other similarly excellent ensembles getting a chance to do what they do.
Here's more information about the performance.
From the Dakota Website :
"the hardest-working drummer in the Twin Cities"
– Star Tribune
JT Bates has worked with artists from both ends of the spectrum. He has toured with fellow improvisers Tony Malaby, Anthony Cox, John Medesk, and Craig Taborn; recently touring with The Lowest Pair, Big Red Machine (with Justin Vernon and Aaron Dessner), Jenny Lewis, Bonny Light Horseman, and LULUC, and was a part of the Bon Iver Tu Dance project at The Palace. He has  played alongside some of his personal favorite singer/songwriters Pieta Brown, Phil Cook, Erik Koskinen, Dead Man Winter, and the Pines. He made his first solo recording, Open Relationships in 2015, and is a lifelong member of Fat Kid Wednesdays (w/Adam Linz and Michael Lewis), and Alpha Consumer (w/Jeremy Ylvisaker and Michael Lewis). He also fronts Grain, a Hammond B3 organ trio.
From the Facebook event about this performance:
JT Bates has worked with artists from both ends of the spectrum. Equally at home improvising with Paul Metzger, as well as delicately rumbling under a Pieta Brown song, the drums are an extension of his daily life. JT Bates is a drummer, keeping time and playing songs with many folks (Greg Brown, Erik Koskinen, Frankie Lee, Dead Man Winter, The Pines, and more).
JT Bates is an improviser, churning up the spirits alongside Evan Parker, Tony Malaby, Anthony Cox, Michael Lewis, Adam Linz, and Craig Taborn. He is a session drummer for the likes of The Blind Boys of Alabama, Andrew Bird, Mason Jennings, Marijuana Deathsquads, Joe Pug, and Trampled by Turtles.
Members:
JT Bates (drums)
Mike Lewis (saxophone)
Bryan Nichols (piano)
Jeff Bailey (bass)
Wednesday, November 13
7 pm: $15/10
Click here→http://bit.ly/2pWb2NH for tickets.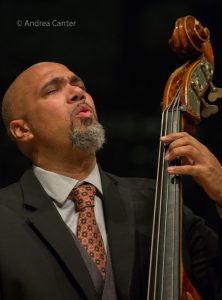 Jeff Bailey is well regarded as a bassist, composer, teacher and producer. He has performed with such local and international stars as Captain Jack McDuff, Craig Taborn, James Carter, Nachito Herrera, Eric Gravatt, Rodney Jones, Dave King, Brian Lynch, Wessel Anderson, Andrés Prado, Doug Little, James Moody, Ellen Lease and Pat Moriarty.  Beyond jazz, Jeff has also toured and performed with Keri Noble, Joey McIntyre (NKOTB), Tommy Barbarella (Prince), Charles Lazarus (Minnesota Orchestra), Reverend Billy Steele and more. Jeff has also received accolades for producing a Minnesota Music Award-winning CD for Alicia Wiley, received a Best of the Twin Cities Award as a founding member of Moveable Feast, and a Minnesota Music Award nomination for best Bass Player of the Year.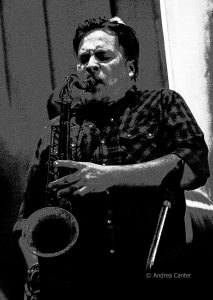 Michael Lewis is best known around town and well beyond as one of the most creative sax players in modern music, lending his blowing skills to the acclaimed Happy Apple as well as FKW. Noted Richard Brody in The New Yorker, "Lewis's dry, metallic tone on alto and tenor and the free melodic logic of his improvisations recalls the playing of Ornette Coleman…as well as the fragmentation of mid-sixties Sonny Rollins, the quizzical assertions of the great altoist John Tchicai, and even the visionary gospel rhapsodies of Albert Ayler… Lewis's solos, digging from melody to wail, moving from a breathy, atonal whisper to a deep, swinging groove, have a vulnerable, confessional air." Lewis has been increasingly visible in New York, performing at the Stone with Happy Apple as well as with FKW; and he appeared on David Letterman in connection with his 2009 tour with Andrew Bird, on which he played electric bass. He continues to lead a double life in music, playing bass with Bird, Dosh, Alpha Consumer, Tallest Man on Earth, and Red Start. His sax is heard with Bon Iver, Gayngs, and Arcade Fire, as well as with Fat Kids and Happy Apple.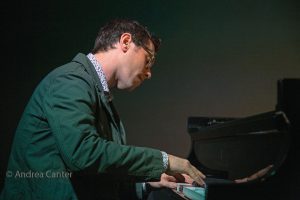 Twin Cities native Bryan Nichols studied classical piano with a "neighborhood piano teacher" but came to jazz on his own, developing his skills without formal jazz studies. After studying genetics in college ("which I've done absolutely nothing with, ever"), he moved to Chicago where he performed with Corey Wilkes, Nicole Mitchell, and Von Freeman among others. Back in the Twin Cities in 2005 after a stint in Betty Carter's Jazz Ahead program, Bryan quickly became a favorite pianist among the more forwarding-spinning jazz ensembles, working with Kelly Rossum, James Buckley, Zacc Harris, Jeremy Walker, and the Minneapolis/Chicago collective, City of Fiction. Over his career, Bryan has appeared at international festivals as well as at local and regional festivals such as the Chicago Jazz Festival, Minnesota Sur Seine Festival and Twin Cities Jazz Festival. In 2009, he received a grant from the American Composers Forum, and in 2010, a fellowship from the McKnight Foundation. Bryan has released two recordings —Bright Places in 2011 and his solo outing, Looking North, in 2016. He leads his trio and quintet, performs with Lars-Erik Larson's Mancrush, and is heard frequently at the Icehouse in duo with James Buckley and others.