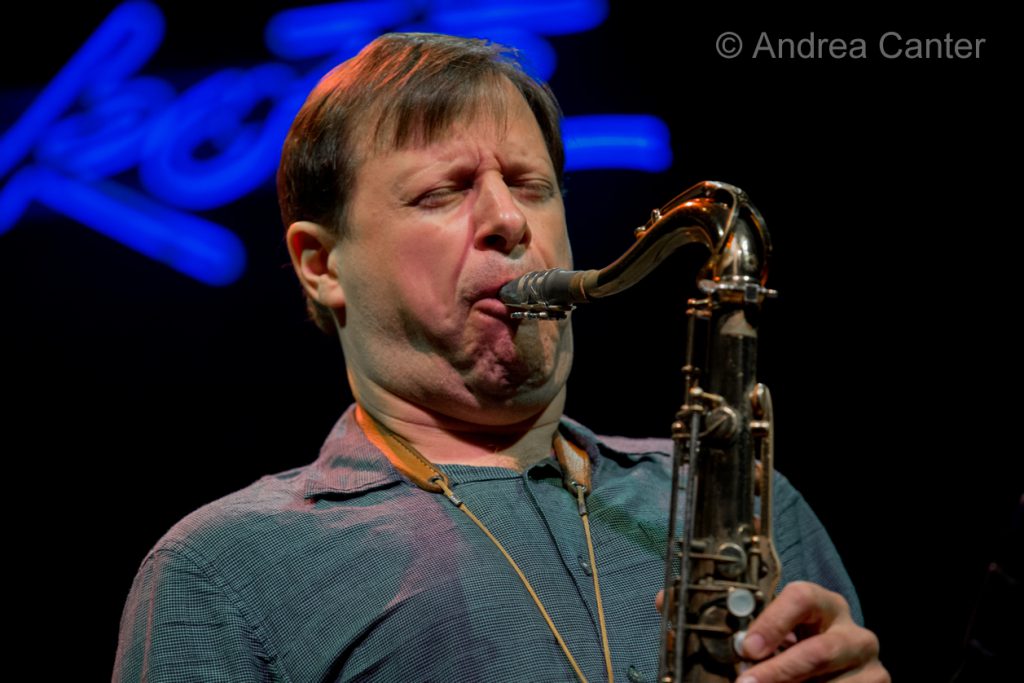 © Andrea Canter
We start off the weekend with our first "summer" holiday, and there's plenty of music to fit in around any barbecues, picnics, or gardening activities. In addition to a good range of local artists, we welcome the return of Chris Potter to the Dakota, with a new quartet celebrating a new release.
Big Gigs This Week
Friday, May 26. At Jazz Central, the cross-generational Schmid/Lewis Ensemble gets back together — 19-year-old guitarist Will Schmid joins forces with veteran trumpeter Greg Lewis and his wife and trombonist Rose Brezinski Lewis, along with two more collegians–Charlie Lincoln on bass and Edmund Catlin on drums. They're playing two sets of all original compositions.
At Vieux Carre', catch the opening set with Jeremy Walker (usually in duo with Jeff Brueske or adding Tim Zhorne for a trio outing), followed by the always-swinging Southside Aces. More: Kronick Quintet at the Public Kitchen (bring dancing shoes); Zacc Harris and James Buckley string it up at the Icehouse; Maurice Jacox croons at Crooners Lounge. Read more!