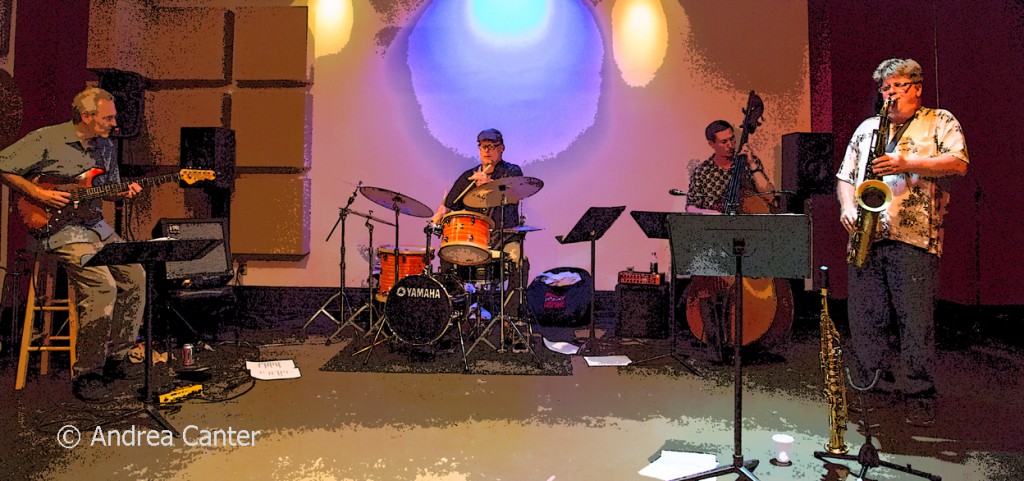 "…the human mind is a vast and uncharted thing, and music shines a light on what was once unknown to be unknown." Edmund Catlin
Jazz Central Studios has a long history of presenting young talents as well as master artists, and often the two fill back-to-back slots on Friday nights. Friday, July 1, a trio of "emerging masters" led by drummer Edmund Catlin explore one of the classical albums of Thelonious Monk at 8 pm on the series Boo Boo's Birthdays, followed by the veterans of  dā-kə-bro̵̅o̅-dā (Kevin Daley, Dave Brattain, Bruce Heine, and Dave Stanoch) at 10 pm.
Boo-Boo's Third Birthday (8 pm)
On alternating Fridays this summer, Edmund Catlin hosts a tribute to the great albums of Thelonious Monk with pals Charlie Lincoln (bass) and Levi Schwartzberg (vibes). Naming the series after a favorite Monk tune ("Boo-Boo's Birthday), each of these performances takes on Monk album to perform in its entirety, as arranged through the ears of these young artists. The July 1 performance features Monk's Criss Cross, released as a quartet outing with saxophone; Catlin and friends have rearranged the music for vibes-bass-drum trio; this is a largely off-the-cuff process with very little rehearsal, just enough "to be sure we are all playing in the same keys," notes Catlin. Anything can happen — something Monk himself would have appreciated.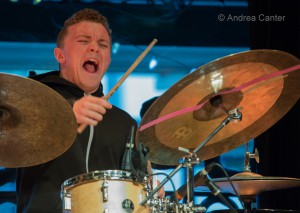 Edmund Catlin is currently studying jazz percussion at McGill University in Montreal. A St. Paul native who attended Central High School, Edmund also participated in Walker West Music Academy ensembles and the PipJazz Youth program. He cites diverse influences including Honeydogs, Fat Kid Wednesdays, Rachmaninov, Dwight Yoakam, and Craig Taborn. While home on summer break, Edmund is curating this "Monk Summit" biweekly at Jazz Central, playing in other gigs around town (including the band Hoaxer), and working as an administrative assistant at Walker West.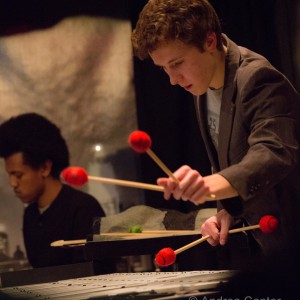 Entering his third year at the University of Minnesota, Levi Schwartzberg is already a veteran of four-mallet vibes performance; he is also an accomplished pianist, performing on both instruments in the U of M Jazz Combo. A graduate of Southwest High School who participated for two years with the Dakota Combo, Levi leads his own ensembles as well as performing with Adam Linz's Le Percheron, Sound Skirmish, the Charlie Lincoln Group, and more.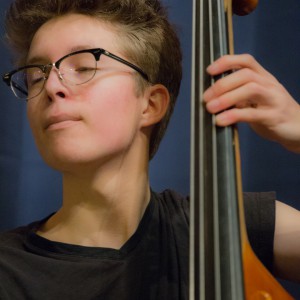 Bassist Charlie Lincoln, currently studying jazz at the Berklee College of Music in Boston,  graduated from South High School after performing with the Dakota Combo and Minnesota Youth Jazz Band. Well before high school graduation, he was already performing with his own ensembles, filling in with Eric Gravatt 's Source Code, and frequently on the bandstand with such masters as Steve Kenny  and Babatunde Lea. Back in town for the summer, Charlie has been busy leading his own bands and performing in others like Hoaxer. Winner of a Zeitgeist composers award, Charlie recently performed at the Twin Cities Jazz Festival in multiple bands.
dā-kə-bro̵̅o̅-dā (10 pm)
When they first came together at the Black Dog about two years ago, the band was dubbed the Daley Brattain Report for leaders Kevin Daley and Dave Brattain. By the end of the gig they became dā-kə-bro̵̅o̅-dā, seemingly a new language but really a melding of the first letters of each musician's name– Dave Brattain, Kevin Daley, Bruce Heine and Dave Stanoch. In any name, any spelling, these four veterans create a musical language with wide appeal.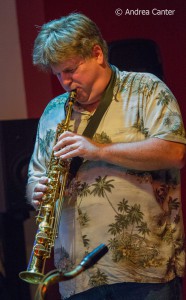 Saxophonist Dave Brattain is a 20+-year veteran of the Cedar Avenue Big Band and Vanguard Variety Ensemble, has toured the U.S. with Troupe America (1940s Radio Hour), and has been featured with pianist Ben Sidran. Locally, he's played with the Paul Renz Quintet, Jon Pemberton Quintet and JazzMN Big Band, as well as leading his own ensembles, most recently heard at the Black Dog and Jazz Central. Currently Brattain is on the faculty of Wayzata High School.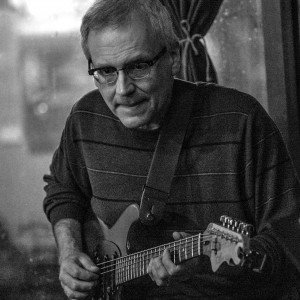 Kevin Daley is a jazz guitarist, graduate of the Berklee College of Music, and author of a series of instructional books for the guitar. Over his career he has received the West Bank School of Music Jazz Composer Award and the Minnesota Music Awards Best Jazz-Fusion Guitarist. As a freelance guitarist, Kevin has worked in a variety of settings ranging from Broadway shows at the Ordway to performances with the New Music Theatre Ensemble and Zeitgeist, including jazz and pop groups. Former instructor at McNally Smith College of Music, one of Kevin's longest-running collaborations has been with Mira and Tom Kehoe, with whom he has played at Khyber Pass and other venues.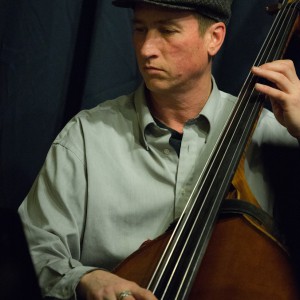 Bassist Bruce "Pooch" Heine has freelanced in the metro area with such jazz and blues greats at Mose Allison, Jack McDuff, Bob Mintzer, Jeff Watts and Paul Wertico. He's performed with Eddie Berger, the Cedar Avenue Big Band, Dave Brattain, Chris Lomheim, Ned Kantar, Big Walter Smith and more. Pooch had a long-running collaboration with Joel Shapira and Dave Stanoch in the band Triplicate, later worked with Shapira in Pooches' Playground, and has teamed up with pianist Larry McDonough. Pooch has been on the faculty of Minnesota State University St Cloud for more than 20 years.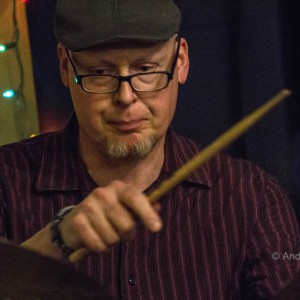 Drummer Dave Stanoch has enjoyed a diverse career, including appearances with Jack McDuff, Ben Sidran, Herb Ellis, Stanley Jordan, Anthony Cox, Mary Wilson, New Kids on the Block, Shirley Jones, Robert Goulet, Don Rickles, Bob Newhart, Joan Rivers, The Minnesota Orchestra and Empire Brass. In addition to studies at the University of Wisconsin-Madison, Dave studied with Max Roach, Elliot Fine, Alan Dawson and more. An active author and clinician, Dave has more than a decade of experience on the faculty of McNally Smith College of Music. His local performance credits include Triplicate, Ellen Lease/Pat Moriarty Quintet, Frankhouse, and a long list of touring orchestras.
Jazz Central Studios is located at 407 Central Av SE. Donations ($10; $5 students) requested to support the musicians and the nonprofit venue. Full schedule at http://jazzcentralstudios.org