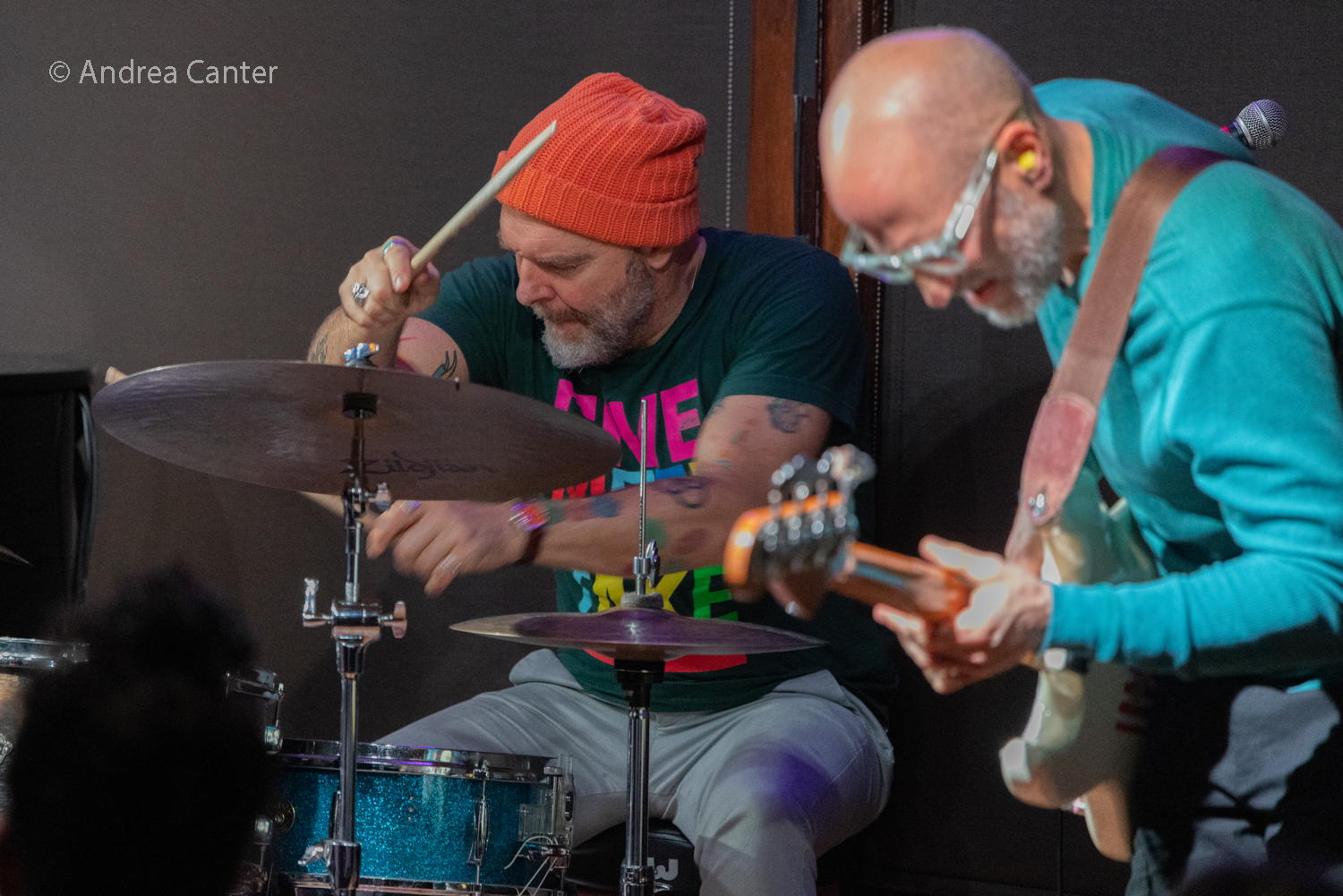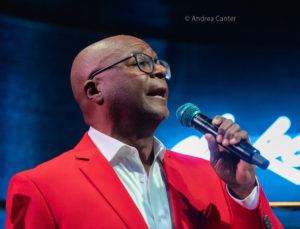 I know I missed some great shows in July, as I do every month. One of the best as well as most frustrating things about the Twin Cities jazz scene is the sheer number of gigs that should rank among the Star Tribune's "Pick Six" every week—let's not dwell on the fact that few of those published "picks" are jazz gigs. There are more than a few nights when I wish I could clone myself. (In my younger days I probably would have squeezed in two venues on a given night.)  In July I did see two nights of former resident Tanner Taylor, performing in the Dunsmore Room with Jake Baldwin one night and with Connie Evingson a couple nights later; the Walker West Faculty Quintet (Kevin Washington, Kavyesh Kaviraj, Jack Breen, Solomon Parham and Ted Olsen) provided a master class in modern chamber jazz at The Dakota, where a few nights later a full house cheered former resident Bruce Henry's 50-year career (not at all a retirement party); and the little space at the Danish American Center welcomed internationally acclaimed vocalist (and another former resident) Karrin Allyson for an intimate evening. And what hopefully is an annual event, Crooners hosted another Jim Caruso's Cast Party, bringing a list of nearly 20 of the metro's top voices from jazz, cabaret and pop for one tune apiece, the Midwest's version of Caruso's long-running show at Birdland.
August promises more stellar music from local to international talents, and this is just a selective "lead sheet" of what's to come:
The Dakota (1010 Nicollet Mall; www.dakotacooks.com).  There's music every night; jazz highlights for August include: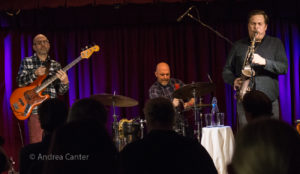 Dave King Residency. A rare scheduling for the Dakota, Twin Cities native/resident and internationally acclaimed drummer Dave King leads three distinct ensembles throughout the month. The opening volley on  August 8 (7 pm) is a double header featuring King and Chicago-based tenor saxophonist Chris Weller, followed by the long-standing drum duo of King and JT Bates, aptly dubbed Real Bulls.  On August 15 (7 pm), King brings together his high-flying ensemble Dave King Trucking Company, featuring Brooklyn-based sax/clarinet monster Chris Speed (now a cohort with the Bad Plus) and Twin Cities heroes Brandon Wozniak (sax) and Erik Fratzke (guitar). Closing out the residency on August 29 (7 pm) is one of King's earliest projects, Happy Apple, featuring Fratzke and saxophonist Michael Lewis. That might be as much as Dave King is ever in town in a single month!
More at The Dakota in August includes:
August 1, Bobby Watson. Watson is a living legend of alto sax and always provides a high-energy show. (7 pm)
August 9, John Pizzarelli. Pretty much an annual event, vocalist/guitarist and radio personality Pizzarelli always presents an entertaining evening of music and banter, and his swing is infectious. (6:30 and 8:30 pm.)
August 12, JazzMN Orchestra, Night of Count Basie with Diane Schuur.  The acclaimed JazzMN Orchestra has performed for 25 years with the very best local talents and an impressive list of guest artists from Maria Schneider to Kurt Elling. For this special night at the Dakota, JazzMN (directed by Pete Whitman) offers a program of Count Basie featuring one who sang with the Basie band, Grammy-winner Diane Schuur.  Schuur has appeared at the Dakota but never in the company of a big band! (6:30 pm and 8:30 pm).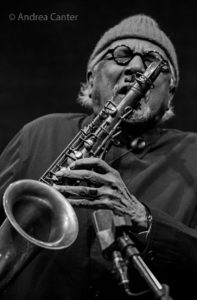 August 31, Charles Lloyd Quartet.  Now in his mid-80s, living legend  multi-reedman Charles Lloyd is still going strong, leading ensembles, recording, and touring. Named "Artist of the Year" by the 2023 Downbeat Critics Poll, Lloyd returns to the Dakota with all-stars Gerald Clayton on piano, Reuben Rogers on bass, and Kendrick Scott on drums. (6:30 pm and 8:30 pm).
Check the Dakota calendar for more, jazz and beyond, including shows with Sophia Shorai, Ginger Commodore, Tuck and Patti, Bettye Lavette, and Davina and the Vagabonds. www.dakotacooks.com
Crooners Supper Club (6161 Highway 65m Fridley; www.croonersmn.com.  There's music on three stages at least four nights per week, and sometimes you have to make tough decisions when your favorites overlap across stages!
August 4, Adam Meckler Orchestra. We're lucky that our one-time residents return often. Trumpeter/Bandleader Adam Meckler is back in the Belvedere with what Jazz Times dubbed "a thrillingly contemporary update of the jazz big band." Adam uses a rotating cast of the best of the mostly younger generation of area jazz artists and a mostly original repertoire of his stellar compositions. (8 pm, Belvedere)
August 5, "Silver Screen Songs", Maud Hixson, Rick Carlson, Dean Magraw. Vocalist Maud Hixson has an incredibly large songbook and always puts together a cohesive, entertaining and informative show, this time highlighting the great songs of the "Golden Age of Hollywood." Previous collaborations with guitar virtuoso Dean Magraw have proven "golden" as well.  (6:30 pm, Dunsmore Room)
August 9, Linda Peterson and Jason Peterson DeLaire. Here's a freebie and a rare opportunity to hear this mother-and-son duo in the intimacy of Maggie's Lounge, that little corner across from the bar at Crooners. Pianist/vocalist/songwriter Linda Peterson travels between southern California and the Twin Cities performing original as well as classical jazz material; son Jason Peterson DeLaire boasts some serious sax and vocal chops that often keep him on the road with the likes of Michael Bolton. Together for an amazing happy hour. (6:30 pm, Maggie's Lounge)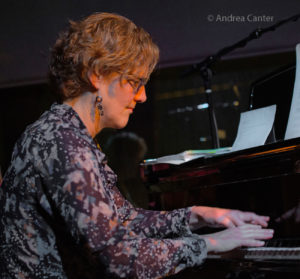 August 10, Laura Caviani Trio. Since she moved to Northfield and joined the faculty at Carleton College, pianist/composer/educator Laura Caviani doesn't perform as often as we'd like in the Twin Cities. With her veteran compatriots Chris Bates (bass) and David Schmalenberger (drums), Laura guarantees an evening of stellar chamber jazz, drawing from original fare and the catalog of Thelonious Monk. 6:30 pm, Dunsmore Room.  
August 11, "Tribute to Joe Pass," Joel Shapira Solo Guitar. A virtuoso on six-string guitar as a soloist or in duo, trio, quartet or larger settings, Joel Shapira pays homage to one of his heroes, the great, late Joe Pass. The intimate Dunsmore Room was designed for such a night. (6 pm, Dunsmore Room)
August 18, Adi Yeshaya Big Band 30-Year Reunion with Jennifer Grimm.  One of the most in-demand and prolific musicians in the Twin Cities, pianist/composer/arranger/bandleader Adi Yeshaya has worked with a cast of thousands and particularly was the arranger and bandleader for the late Debbie Duncan. Tonight he brings together many from his original big band with vocalist Jennifer Grimm, another Twin Cities gem on the music scene. Jennifer not only has a sterling voice but has demonstrated significant production, arrangement and composition chops herself. (7:30 pm, Main Stage)
More at Crooners in August includes two nights with Ann Hampton Callaway ("Sings the 70s"), a night with sax legend Kenni Holmen, the return of saxophonist/vocalist Jason Faubus,  Southside Aces, Charmin Michelle singing Harold Arlen, the Explosion Big Band and more. Visit www.croonersloungemn.com for calendar and reservations.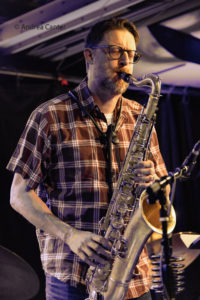 kj's Hideaway (408 St Peter St, St Paul; www.kjshideaway.com) . Every Saturday night, Steve Kenny underwrites and curates one or (usually) two ensembles of modern jazz, drawing from veterans as well as a new generation of highly regarded musicians. Steve has been presenting weekly jazz performances for a number of years dating back to the old Reverie on Nicollet, a long stint at the Black Dog in Lowertown St Paul, and now downtown St Paul at kj's, the former home of the iconic Artists Quarter. You can help keep the series afloat by attending as well as contributing to www.jazztipjar.com.  Coming up in August:
August 5, Early Planets (8 pm); Bryan Murray Trio (9:30 pm).  Tonight's opening set features guitarist Mike Wolter with Cody McKinney (bass) and Cory Healey (drums), drawing on elements of jazz, blues, folk, indie, and Americana.  The headliner has a lot of New York vibe, with saxophonist Bryan Murray recently relocated from the Big Apple, joined by Fat Kid Wednesday's bassist Adam Linz and New York visitor Dan Monaghan on drums. Murray is an eclectic musician (and visual artist) who also plays and records on prepared sax as Balto Explanation Point. Expect more punctuation at kj's!
August 12, Owen Walter Quintet (8 pm); Steve Kenny Quintet "Coltrane Show" (9:30 pm).  A night highlighting the saxophone, starting out with William Paterson University student Owen Walter (alto sax) with Sam Streeter (trombone), Lasse Corson (piano), Christian Swenson (bass) and Jack Schabert (drums). The headline show salutes John Coltrane with a band of local giants, led by trumpeter/curator Steve Kenny and featuring the tenor sax of veteran Dave Brattain. The rhythm section is as good as it gets, with Kavyesh Kaviraj on piano, Ted Olsen on bass, and Kevin Washington on drums. Best to reserve in advance as this quintet typically sells out!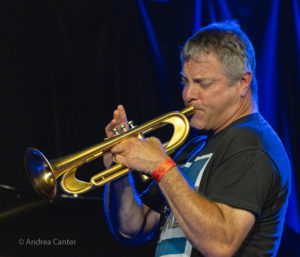 August 19, JT Bates Grain Trio (8 pm). No opening set tonight as this acclaimed organ trio offers a full night of strong grooves and wide-ranging tunes. Renowned locally and far beyond, drummer JT Bates founded this band eight years ago, and, with B-3 expert Kevin Gastonguay and guitar master Zacc Harris, lights up any stage where he sets up the drum kit.
Check out more Saturday Night Jazz at kj's at www.kjshideaway.com
Jazz Central Studios (407 Central Av SE, Minneapolis; www.jazzcentralstudios.org) . A nonprofit jazz venue going strong for 13+ years at the intersection of Southeast and Northeast, Jazz Central will remind you of that little club in New York or Brooklyn where the only thing that matters is the music.  There's live jazz here at least three or four nights per week so check the website schedule for the full line-up! Some highlights in August:
Tuesdays, Big Band Open Rehearsals (8 pm). A rare opportunity to sit up close and see the inner workings of modern big band jazz!  Bill Simonsen Big Band (August 1); Cedar Avenue Big Band (August 8), Explosion Big Band (August 15), Twin Cities Latin Jazz Orchestra (August 22).
Thursdays, Leigh Kamman's Emerging Masters Night (August 10 and 17, 8 pm). At least twice per month, a band of up-and-comers is featured through funding from the Leigh Kamman Legacy Project. This month, hear Bok Choy (August 10), a trio of college musicians with an eclectic repertoire, and guitarist Matt Mueller (August 17).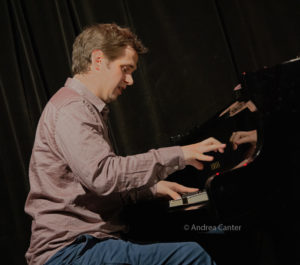 August 4, Patrick Adkins (8 pm).  A young master with extraordinary chops and compositions, Patrick will bring a band of like-minded talents to Jazz Central.
August 5, Craig Hill Presents Jarelle Barton (8 pm). Jarelle Barton brings improvised Chinese music to Jazz Central, using the guzheng, a Chinese plucked zither. Tonight he performs with bassist Graydon Peterson and percussion master Craig Hill, and most likely we have never heard anything like this ensemble in the Twin Cities!
August 16, JSC@JSC (8 pm). Every third Wednesday, trombonist/composer JC Sanford invites the area's best improvisers for an evening of fun and spontaneity. This month he features clarinetist Pat O'Keefe, keyboard master DeVon Russell Gray, and drummer Tarek Abdelqader.
August 18, Lasse Corson (8 pm).  Pianist Lasse has been turning ears around the Twin Cities since his first performances as a high school student with the Dakota Combo and other bands. Now studying jazz at William Paterson University, he's had a busy summer break including playing with saxophonist Dayna Stephens at kj's hideaway and with Sophia Kickhofel and more. This is his last gig before heading back to New Jersey.
For the full calendar for August, visit www.jazzcentralstudios.org
The Icehouse , 2528 Nicollet Av S., Minneapolis; www.icehousempls.com.  The Icehouse (it really is an old ice house) offers an eclectic mix of music every night. Each month, Monday nights are curated by a local jazz artist, bringing his or her own flavors each month as well as an intriguing mix of music and musicians. Curator for August is improvising trumpeter and U of M grad Alex Browne. You can also find jazz in the courtyard (sponsored by Jazz 88) and over dinner Thursday, Friday and Saturday at 5:30 pm. Some highlights in August:
August 10, Little Trios (Courtyard Jazz, 5:30 pm).  Led by drummer Joey Van Phillips, this is a formidable threesome with Kavyesh Kaviraj on keys and Jim Anton on bass.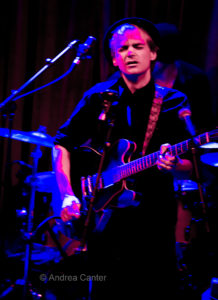 August 14, Clouser-Medeski-Bates (8 pm). A three-star night with former resident, guitarist Todd Clouser, joining renowned keyboardist John Medeski and local drum hero JT Bates for a night of mayhem.
August 23, Jack Barrett Quartet (CD Release), opening Toivo-Tet (8 pm).  Pianist Jack Barrett joins forces with Jake Baldwin (trumpet), Charlie Bruber (bass) and Ben Ehrlich (drums) to celebrate the release of Red Meat Blues. The opening set is led by guitarist Toivo Hannigan, with saxophonist Peter Goggin, pianist Patrick Adkins, bassist Cody McKinney, and drummer JT Bates.
There's more jazz and more music at the Icehouse in August, see "Events" at www.icehousempls.com
More Jazz, More Venues! Jazz musicians continue to find gigs in predictable as well as unpredictable spaces. In August:
August 1, Mary Louise Knutson, Solo Piano, Orchestra Hall, 1100 Nicollet Mall, Minneapolis (8:15 pm, free).  Here's a rare opportunity to hear one of the area's top jazz pianists play a short solo set, during intermission at Orchestra Hall. The set is in the Target Atrium and it is a freebie, you do not need a ticket for the orchestra concert!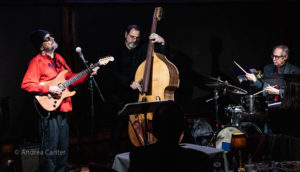 August 1, Red Planet at MetroNome Brewery, 289 E. 5th St, St Paul (7 pm). They are always out of this world—Dean Magraw, Chris Bates and Jay Epstein.
August 2, Pete Whitman Quintet at Arlingrton Hills Community Center, 1200 Payne Av, St. Paul (6 pm). A rare community center performance for the veteran saxophonist/composer, with a great cast (Solomon Parham, Kavyesh Kaviraj, Graydon Peterson, Abinnet Berhanu).
August 9, Ted Godbout Trio at the Capri, 2027 W. Broadway, Minneapolis (6 pm). We don't get to hear enough of pianist Ted in a leading role—he's too busy playing for everyone in town, including Ticket to Brasil, Take That Back, and more.
August 11. JC Sanford with Toivo (guitar), Erik Fratzke (bass), and Ben Ehrlich (drums) at Volstead's Emporium (9:30 pm). A new configuration of local talents will converge in the Uptown speakeasy, with some new compositions from trombone master JC on the setlist.  If you can find the August music schedule on their website (July still posted as of 8/3), check the weekend jazz options at Volstead's as some of our area's top talents are often on stage.
August 18-19, Burnsville Art and All That Jazz Festival, Ames Center and Nicollet Commons Park (12600 Nicollet Av, Burnsville). This annual summer bash typically draws a special headliner to the Ames Center on Friday night, followed by nonstop free music in the park on Saturday. Headliner this year is international recording star, saxman Steve Cole (Friday 7 pm at Ames Center). Saturday features Jay Young and the Lyric Factory with Ginger Commodore (1 pm); the Mary Louise Knutson Trio with Patty Peterson (3 pm); Ticket to Brasil (5 pm); and Jamecia Bennett (7 pm). https://www.artandallthatjazzfestival.com
On the Jazz Horizon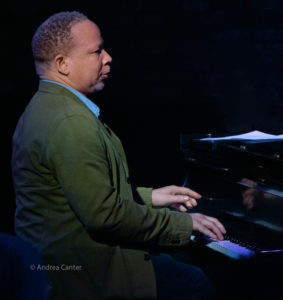 Just a few things coming this fall:
September 9, Jazz Women All Stars at Crooners
September 10, Julian Lage at The Dakota
October 24, Craig Taborn Solo at The Icehouse
October 31, Tim Berne at The Icehouse
November 3-4, Al DiMeola at The Dakota