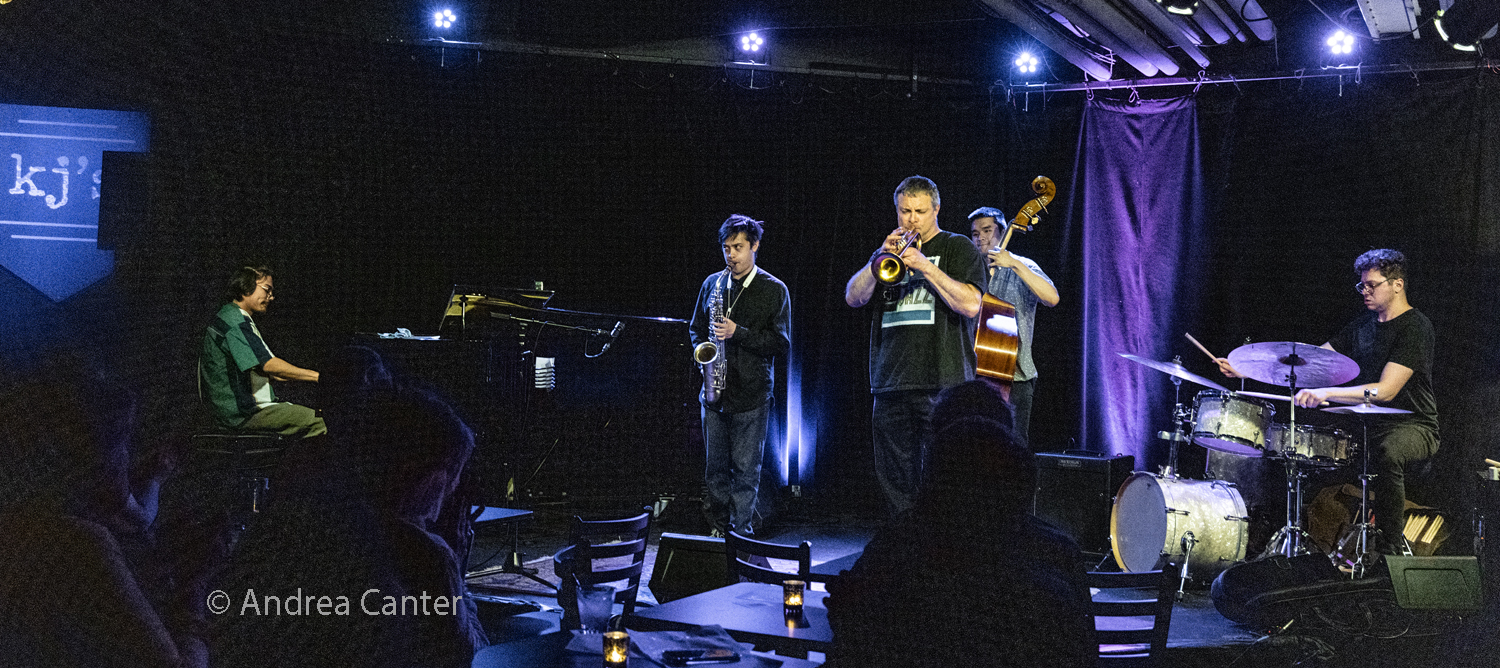 Yes, the Lead Sheet is back, hoping to highlight the diversity of jazz in the Twin Cities and (maybe a little beyond) every month.  Putting my disclaimer up front, please note this comes from a nonobjective viewpoint and is not intended to be exhaustive. The local scene is ever-evolving and, particularly since the Pandemic years, maybe less traditional in venues and less well publicized as well. I find that I am on fewer mailing and email lists, that venues that formerly sent out their calendars no longer do so, that artists themselves seem to have taken more responsibility for their own marketing and are more likely to use social media to promote gigs. All of which might work quite well in building an audience but it makes gathering a monthly listing more hit-and-miss.  More places to perform, perhaps, but more challenging to inform. Also note that some venues don't post their July calendar until July 1! This is only the "lead sheet" and not the sheet music. Jazz in July:
Saturday Night Jazz at kj's hideaway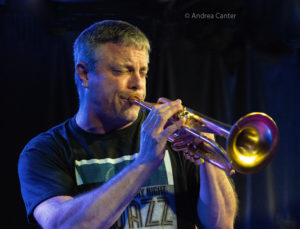 Jazz curator (and outstanding trumpeter and composer) Steve Kenny is like the Bobo Doll. Knock him down and he pops back up. When Reverie closed, he brought his weekly jazz night across town to the Black Dog; when the Black Dog closed, he moved to kj's hideaway in the old Artist Quarter/Vieux Carre' space. Now more than 60 weeks into his run at kj's, Steve continues to bring (usually) two bands to the stage every Saturday night, an opening set followed by a headliner. Not just any bands, but typically local ensembles featuring the most accomplished as well as stellar upcoming artists. The stage is still smoldering from three consecutive nights of local standouts and jam sessions during Jazz Fest. In July:
July 1, 8 pm, Hannah Harder's "Summit Blue." A special evening-length two-set performance by this new ensemble featuring tenor saxophonist, UW-EC student Hannah Harder leading a quintet with Adam Buck (trumpet), Zach Luginbill (piano), Patrick Lubben (bass) and Riley Johnson (drums), all based in the Eau Claire area. $20.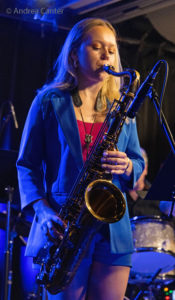 July 8, 8 pm. Ella Grace 5tet (opening set). Currently studying jazz at DePaul University in Chicago, trumpeter Ella Grace heads an ensemble featuring saxophonist Sarah Navratil, pianist Zach Studdiford, bassist Adam Tucker, and drummer Jack Schabert. The headline set features the Toivo Hannigan Quintet. Berklee College of Music graduate and Twin Cities native guitarist Toivo Hannigan leads some of the most inventive artists in the metro, including Peter Goggin and Ivan Cunningham on alto saxes, Adam Linz on bass, and Alden Ikeda on drums. $20.
July 15, 8 pm. Jeffrey Merrill Trio (opening set) features sterling pianist Jeffrey Merrill with bassist Shawn Wang and drummer Adam Harder Nussbaum. Headliner tonight is the new Walker West's Women in Jazz Combo, which debuted last weekend at the Twin Cities Jazz Festival. Featuring young women and non-binary musicians, the Combo is led by Katia Cardenas (vocals), Victoria Hopwood (Bass), Lucia Sarmiento (sax and flute), and Glory Yard (drums). The band showcases the next generation, including 2023 Augsburg graduate Bernadette Brownrigg Spray (vocals), Augsburg student Madi Edens (drums), DePaul student Ella Grace (trumpet), UW Eau Claire student Hannah Harder (tenor sax), Berklee student Izzy Karr (flute), 2023 Macalester graduate Sophia Kaufman (bass), and 2021 Winona State graduate Lo Salinas (keys).  $20.
July 22, 8 pm, Zacc Harris/Steve Kenny Standards Thing.  Another special two-set performance,  this collaboration between local mainstays Zacc Harris and Steve Kenny focuses on "especially crowd-pleasing jazz standards." The ensemble includes Harris (guitar), Kenny (trumpet), Laura Caviani (piano), Graydon Peterson (bass) and Abinnet Berhanu (drums). $20.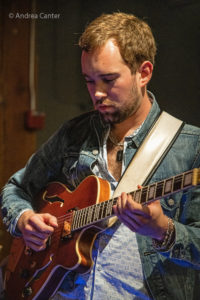 July 29, 8:30 pm. Thomas Woytko Sextet (opening set).  Originally from the Duluth area, trombonist Thomas assembles a band from the jazz programs at UMD and UWEC, including Hannah Harder and Andy Peterson (tenor sax), Analise Levesque (piano), Grant Carl (bass) and Riley Johnson (drums). Headliner set features the Cody Steinmann Trio + Bryan Murray. Lead by guitarist/improviser Cody Steinmann, the group includes Murray on sax, Chris Bates (bass) and Abinnet Berhanu (drums), along with saxophonist Bryan Murray. Cody also hosts a monthly jam at kj's. $20
kj's hideaway, 408 St Peter Street, St Paul; https://kjshideaway.com ; tickets usually $20
Jazz Central Studios
Proving a nonprofit jazz space can survive in the Twin Cities, owner/manager/drummer Mac Santiago has managed to keep this little New York style club thriving since 2010 by presenting the best area musicians as well as offering students and new artists opportunities to perform. Always live music Fridays and Saturdays, usually Big Band open rehearsals on Tuesdays,  and often other nights as well. Most covers $10.  The July schedule includes: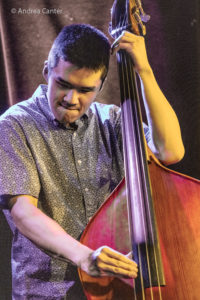 July 7, 8 pm, Shawn Wang Farewell Concert. He's not been on the local scene for long, but bassist Shawn Wang has established himself as one of the best. Now he is leaving us for Oregon, and his send-off will be enhanced by a band including Ryan Garmoe on trumpet, Patrick Adkins on piano, and Ben Ehrlich on drums.
July 8, 8 pm, Todd Marcus. Baltimore-based Todd Marcus has built a career focusing on the bass clarinet, often bringing Middle Eastern influences reflecting his Egyptian-American heritage.
July 14, 8 pm, Bryan Murray Group. A recent transplant from 20 years in  New York, Bryan Murray has been heard recently throughout the Twin Cities in the company of esteemed veterans. His current project involves use of his "modified saxophone" under the bandname Balto Explanation Point. Bryan will be joined by Mike Wolter (guitar), Josh Granowski (bass) and Chris Hepola (drums).
July 19, 8 pm, JCS@JCS. Trombone genie JC Sanford holds this session every third Wednesday, bringing together top area improvisers for a night of "sonic exploration and deep communication."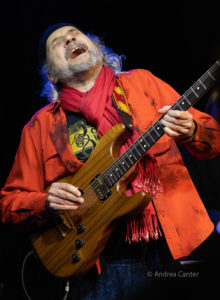 July 29, 8 pm, Dean Magraw and Davu Seru. Two of the most inventive musicians in the area join together, Dean on guitar and Davu on percussion.  Both are not only exciting to hear, but a delight to watch.
Big Band Open Rehearsals. Tuesdays (8:30 pm) are typically big band nights at Jazz Central, this month featuring Cedar Av Big Band (July 11);  Explosion Big Band (July 18); and Twin Cities Latin Jazz Orchestra (July 25).
Leigh Kamman Emerging Talent Night, Thursdays (8 pm). Sponsored and funded by the Leigh Kamman Legacy Foundation, these gigs feature college and high school musicians. In July: Bok Choy (July 13), Analise Levesque (July 20), and Ella Grace (July 27).
More – see the full schedule on the JCS website!
Jazz Central Studios, 407 Central Av NE, Minneapolis; www.jazzcentralstudios.org ; tickets usually $15
The Dakota
One of the most revered venues in the Twin Cities, The Dakota continues to thrive in downtown Minneapolis, featuring many of the nation's top music acts and a good portion are jazz legends and rising stars. Among the bookings for July:
July 15, 7 pm, Nachito Herrera. Billed as "Cuban Pyrotechnics," piano monster Nachito will indeed provide fireworks, from classical to jazz standards to Cuban son. He has rightfully earned such awards as City Pages Best Jazz Artist for four years, Emmys, Grammys, Minnesota Music Awards, and the Immigrants of Distinction Award. $50-70.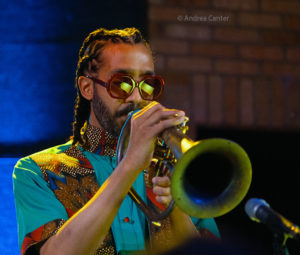 July 16, 7 pm, Omar Abdulkarrim and Anthony Coleman II. Two rising star trumpeters team up—Omar is a native Twin Citian who studied at the New School in Manhattan and spent 11 years cutting his teeth in the Big Apple before returning home. Locally he performs with everyone and is working on his first album. Anthony Coleman II is a native Californian and graduate of the inaugural Dave Brubeck Institute. $20-25
July 17, 7 pm, Walker West Faculty Quintet. Noted music school Walker West is well known as an incubator for young jazz talents, and one significant key to success is the musicianship of the WW faculty. On stage tonight:  Solomon Parham (trumpet), Jack Breen (sax), Kavyesh Kaviraj (piano), Ted Olsen (bass), and Kevin Washington (drums). $15-20.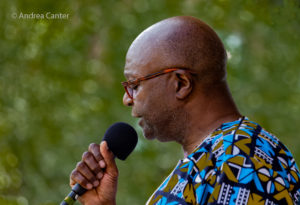 July 22, 7 pm, Bruce Henry "50 Years in Music."  A mainstay of the Twin Cities jazz community for 30 years, now based in his hometown of Chicago, vocalist Bruce Henry still returns "home" often.  Tonight, Bruce will perform original music, covers, poetry and share stories from his award-winning career. Joining in this special celebratory performance is Bruce's band of Minnesota legends, Wild Horses Run Free, featuring Omar Abdulkarrim (trumpet), Dean Magraw (guitar), Sean Turner (piano), Jay Young (bass), Daryl Boudreaux (percussion) and Kevin Washington (drums).  $30-35.
More—see the Dakota website! The Dakota, 1010 Nicollet Mall, Minneapolis; www.dakotacooks.com
Crooners Supper Club
Since it opened in 2014, Crooners has expanded to three stages and often offers 3+ shows per night, ranging from rock and pop to modern jazz to comedy and cabaret. You can count on at least one solid jazz gig each week and often more, presenting both local talents and national stars. The Dunsmore Room is an intimate space for about 80; the Main Stage sports a beautiful 9-foot Steinway and seats around 250; in warmer months the Belvedere tent  presents a variety of music acts for another 200 patrons. And after the show, there's usually music in Maggie's Lounge featuring top local pianists and vocalists. See website for full music calendar. Selective July highlights: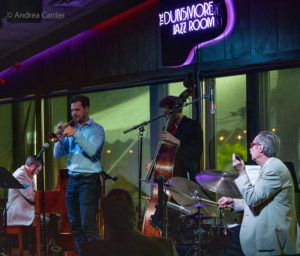 July 6, 6:30 pm, Tanner Taylor Trio with Jake Baldwin, The Music of Errol Garner and Clark Terry (Dunsmore Room). Former Twin Cities resident and monster of the keyboards Tanner Taylor is back in town and teaming up with young lion trumpeter Jake Baldwin. They're joined by Graydon Peterson on bass and Jay Epstein on drums. $20-30.
July 9, 6 pm, Connie Evingson "Hornucopia" (Dunsmore Room). Performing with the esteemed Tanner Taylor Quartet, local legend vocalist Connie Evingson salutes the great horn players from Miles Davis and Sidney Bechet to Sonny Rollins and Clifford Brown. Former Twin Cities resident Tanner Taylor (piano) leads the quartet with Doug Haining (saxes), Graydon Peterson (bass) and Jay Epstein (drums). $25-35
July 16, 4 pm, Wolverines Trio with Pete Whitman (Main Stage). A unique opportunity to hear this classic jazz trio in a large concert space! The long-running trio led by drummer Jendeen Forberg, with pianist Rick Carlson and bassist Steve Pikal (the rhythm section of the Wolveriners Big Band) joins forces with veteran sax hero Pete Whitman for a show that will swing you right out of your seat. $25-35.
July 20, 5:30 pm, Stablemates with Prudence Johnson and John Hogman (Dunsmore Room ). The long-standing trio of pianist Dale Alexander, bassist Gary Raynor and drummer Jay Epstein has become a Crooners' favorite, and tonight they expand the music with Swedish saxophonist John Hogman and local songstress Prudence Johnson. Classic post bop. $25-35.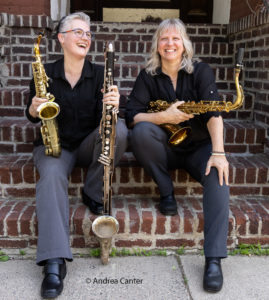 July 21, 6:30 pm, Sue Orfield/Joan Hutton's Take That Back (Dunsmore Room). A powerhouse quintet playing original compositions, Take That Back features leaders Orfield on tenor and Hutton on alto and bass clarinet, with Ted Godbout on piano, Kameron Markworth on bass, and Dave Schmalenberger on drums. $20-30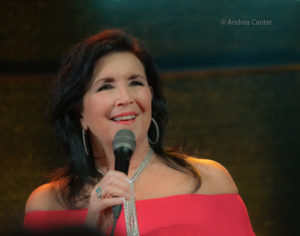 July 29, 6:30 pm, Patty Peterson's "In the Moment" (Living Room Sessions) (Dunsmore Room). A rare opportunity to hear vocalist Patty Peterson in an intimate duo setting, and with one of the most promising young pianists in the nation—Twin Cities native Will Kjeer. Notes Patty, "I experience such joy when I get to be 'in the moment' and sing with a pianist who moves my soul." $25-35
More! See full schedule on the website! Crooners Supper Club, 6161 Central Av NE, Fridley. https://croonersloungemn.com
More Gigs
Among other jazz gigs in July: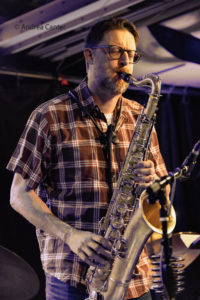 July 1, Wobegone/Bryan Murray Quartet at Icehouse Courtyard (6 pm). New York-based Wobegone features saxophonist Aaron Irwin with guitarist Mike Baggetta and drummer Jeff Hirshfield, blending jazz, folk and improvised music.  The brass-heavy Bryan Murray Quartet is led by recent New York transplant, saxophonist Murray, with stalwart Twin Cities musicians Toivo Hannigan (guitar), JC Sanford (trombone), and JT Bates (drums). 2528 Nicollet S., Minneapolis, https://icehousempls.com
July 2-3, Taste of Minnesota Jazz 88 Stage. Taste of Minnesota is back, in downtown Minneapolis, and Jazz 88 will present music on its stage at 5th and Nicollet. Sunday features keyboardist, composer and educator David Billingsley (6:30 p.). The Monday line-up includes Bruce Henry's acclaimed "History of African American Music" at 5 pm, followed by Kevin Washington's new Ra Spirit; student ensembles perform earlier in the afternoon both days. See https://tasteofmn.com/lineup/
July 2, Larry McDonough and Joel Shapira "Intermodulating Undercurrents" The Music of Bill Evans and Jim Hall" at the Aster Café, 8 pm. A perfect pairing of veteran performers, Larry McDonough (piano) and Joel Shapira (guitar) tackle the music of Bill Evans and Jim Hall, with some extra star power from saxophonist/poet Richard Terrill. 125 SE Main Street, Minneapolis; https://astercafe.com
July 4, Red Planet at MetroNome Brewing (7 pm).  They've been in orbit for 20+ years and never fail to please the Cosmos. Dean Magraw on guitar, Chris Bates on bass, and Jay Epstein on drums currently have a monthly residency at MetroNome in St Paul's Lowertown, in the basement aka Fingal's Cave. A very cool spot for one of the coolest jazz trios in our galaxy. 385 Broadway, St Paul; www.metronomebrewery.com  
July 7, Battle of the Tenors (Hannah Harder vs Sarah Navratil) at MetroNome Brewing (7:30 pm).  Two young tenor titans duke it out in Fingal's Cave with support from Will Kjeer (piano), Chris Bates (bass) and Pete James Johnson (drums). Hannah Harder studies jazz at UW-Eau Claire;  Sarah Navratil studies at the Eastman School of Music (University of Rochester).  $15. 385 Broadway, St Paul; www.metronomebrewery.com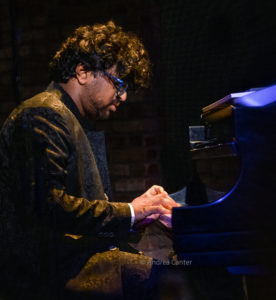 July 10, BZ3 Organ Trio/Kavyesh Kaviraj Quintet at Icehouse (8 pm).  On the Monday Night series, curated this month by Brandon Commodore, a doubleheader with Brian Ziemniak's BZ3 with guitarist David Feily and drummer Kevin Washington. Supercharged pianist Kavyesh Kaviraj leads his quintet in the opening set. $12-15. 2528 Nicollet S., Minneapolis, https://icehousempls.com.
July 20, Peter Kogan Presents….Peter Kogan Quintet at MetroNome Brewery (7 pm). Former timpanist with the Minnesota Orchestra, Peter Kogan has been immersed in jazz since his retirement. Lately he has masterminded "Peter Kogan Presents" at the Metronome, and will close out his summer series with his own quintet, featuring Ryan Garmoe on trumpet, Joe Mayo on sax, Abebi Stafford on piano, Kameron Markworth on bass, and Kogan on drums.  385 Broadway, St Paul; www.metronomebrewery.com
July 22, Pete Snell Quartet (9 pm) at Volstead's Emporium. Like a Prohibition era speakeasy, Volstead's brings back the 1920s with 2020s jazz. Veteran saxophonist Pete Snell leads his quartet.  711 W. Lake Street, Minneapolis; https://volsteads.com
July 27, Ted Olsen Trio at Icehouse Courtyard (6 pm).  Enjoy dinner with jazz, cosponsored by KBEM radio, featuring magical bassist Ted Olsen with pianist Dale Alexander and drummer Miguel Hurtado. 2528 Nicollet S., Minneapolis, https://icehousempls.com
Looking Ahead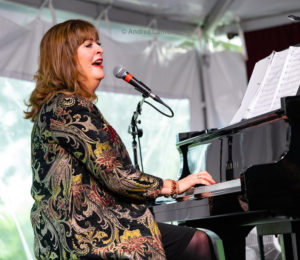 Coming in August, note:
August 1, Bobby Watson at The Dakota
August 4, Adam Meckler Orchestra at Crooners (Main Stage)
August 10, Laura Caviani Trio in the Dunsmore Room (Crooners)
Augusts 11, Joel Shapira Solo, Music of Joe Pass in the Dunsmore Room (Crooners)
August 12, JazzMN Orchestra with Diane Schuur at The Dakota
August 14, Todd Clouser + JohnMedeski + JT Bates at The Icehouse
August 15, Dave King Trucking Company at The Dakota
August 19, Art and All That Jazz Festival at Nicollet Commons Park (Burnsville)
August 25-26, Ann Hampton Callaway Sings the 70s at Crooners (Main Stage)
August 31, Charles Lloyd Quartet at The Dakota